Saving monday is here guys! Here are the top5 credit cards that can save you a lot of money. This post was originally posted in the
digeratimind.com
So here is our promise to you, we will post daily from now on. Our posts will feature ways to save you money. Today we are listing the best credit cards and why we picked each one.
Our promise to you? post one item each day that saves you money and keeps you out of debt!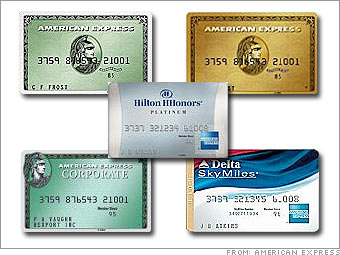 Now here are our credit card picks:


IF YOU WANT CASH BACK ON PURCHASES  The card for you in this instance is the American Express Blue Cash http://americanexpress.com/. Here is why we picked this card, once you spend $6500 with this no-fee card, you would in return receive 5% cash back on gas, drugstore items and 1.25% back any thing else you spend on the card.


IF YOU LOVE TRAVELLING, THEN THIS IS THE CARD FOR YOU Penfed premium travel rewards American Express www.penfed.org. Why we love this card?You earn five points on every dollar you spend on airfare, in addition you can earn 3 points on dining hotels and everything else. Go ahead and spend $650 in three months of owning the account and guess what? You earn 20000 bonus points; not bad would you say?


Finally here is our pick for the BEST CARD FOR COLLEGE STUDENTS Citi forward Visa for college students, www.citibank.com. This is how it works, spend less than your credit limit and we would advice less than 50%; you would see your rate drop by .25 percent point! Do this eight times and your rate can drop 2%! Not bad right?


Rates start at 13% Earn bonus points for money spent and you can redeem them as cash or use to buy merchandise.
So there you have it 3 best credit cards for the college student, the business person and the