We are back and loving Kiss Daniel's Yeba!! Can you say it is on repeat? Yes it is! Enjoy!
Yes! Naija hot! Rotimi took our breath away with his crooning! Hmmm Fantastic what do you think? Naijgal has spoken!
Sunday, September 17, 2017
Yes we are back. Check out this video of Prince's protege Andy Allo in Nigeria!
She hosted a master class and Jam session with her band at Sandralia Hotel, Abuja. Gorgeous! Love the braids!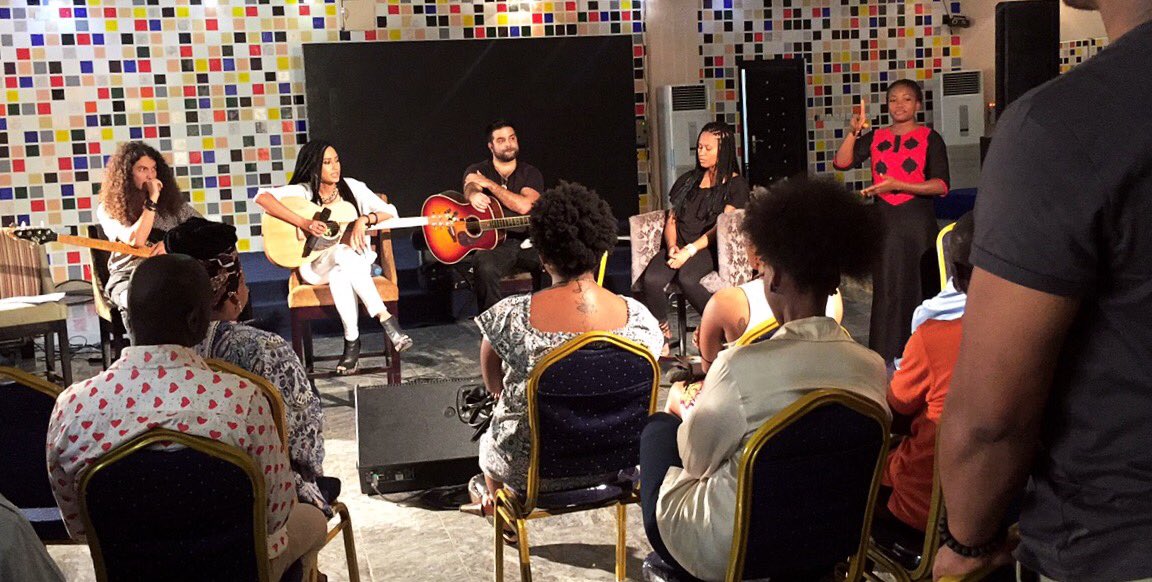 Things are about to change!
How many Naijagals are there in the world? Lets come together to make the world an amazing place Naijagal on facebook
https://www.facebook.com/naijagalcom
I am back people!! fresh stories whatever comes to this naijagal's mind. Today it is the hottest video out there: Bambi By Jidenna. Love love love this video and you will too enjoy!!!



Personally I would have gone over to him when he came chasing me down at the church or what do you say??



Naijagal Yemi Alade is making our day come alive with this amazing beautiful video! Oh my she woke us up this morning! beautiful absolutely amazing video by Yemi Alade!! A true Naijagal!
Wednesday, January 11, 2017
Naijagals are smart innovative and beautiful. Happy New year! Yes we are back and glad to be back
Megalyn Echikunwoke
Gorgeous
Naijagal just snagged the incredibly dashing Actor Chris Rock!
According to her Wiki entry:
Megalyn Echikunwoke is an American actress. She is perhaps best known for her roles as Tara Price in CSI: Miami, Isabelle Tyler in The 4400 and Mari McCabe/Vixen in the Arrowverse.
she was born in Spokane, Washington, Megalyn grew up on a reservation in Chinle, Arizona. Her father is Nigerian obviously, while her mother is of European
Can we just be honest here and say Mariah Seriously needs a vacation! Here New Year's eve snafu left us scratching our heads in amazement. We had to ask did that really happen? What do you say Naijagals? Is she in dire need of a vacation or what? You tell us!


Mariah come back to us please!