Thats right KRIS HUMPRIES wants a clean record rather than be seen as a divorcee! And we are not in the least bit surprised!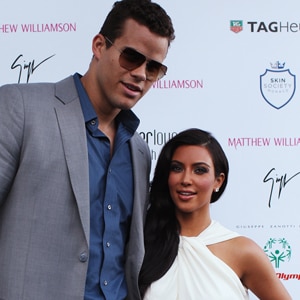 According to people.com,
Kris Humphries plans to answer Kim Kardashian's divorce filing by seeking a legal separation, sources tell PEOPLE.

The NBA player likely will file the court papers within days, say the sources.

Rather than pursue a divorce as Kardashian has, the NBA player's ultimate intent is to annul the marriage, clearing the record of ever being married to the reality star, the sources say.

This would be a change of heart for Humphries.
Makes sense to us that he do so why file for divorce? The marriage only lasted 72 days! Did they even consummate the marriage?