Special Report
Putting African Style on the Page
By ROBB YOUNG
Sub-Saharan Africa doesn't bring to mind the image of a woman with perfectly manicured nails flipping through glossy magazines in search of the latest handbag or celebrity haircut. Yet such women are there, and in far greater numbers than the media's portrayal of Africa might suggest.
In wealthy neighborhoods of Lagos; Nairobi; Luanda, Angola; Dakar, Senegal, and the like, ladies of leisure, successful businesswomen and aspirational middle-income housewives make up an attractive demographic that, in the past, relied on international fashion magazines for style and beauty information.
But in the past few years, while Condé Nast, Hearst and Hachette Filipacchi were expanding throughout Asia, Eastern Europe and the Middle East, a handful of African publishers was busy staking claims to this publishing territory. The result has been a wave of new glossies, like Arise, Haute, Helm and True Love, that put an African spin on fashion.
"Honestly, upwardly mobile African readers are crying out for this magazine," says Helen Jennings, editor of Arise, a monthly style title started late last year by the Nigerian media tycoon Nduka Obaigbena, who also owns the country's leading newspaper, This Day. "Because the local magazines aren't as high end or progressive, and no other international titles speak directly to an African readership, Arise has really caused a stir."
Arise occupies a unique position among magazines in English-speaking Africa as it alone packages both pan-African and global content, producing a provocative blend that Ms. Jennings calls "afropolitan."
With a reported circulation of about 60,000 and averaging about 140 pages a month, the magazine is distributed to seven other African countries and around Europe and North America. In its no-expense-spared fashion shoots, clothes by African designers are paired with global brands like Yves Saint Laurent, Loewe and Ralph Lauren using popular black international models like Oluchi Onweagba and Rahma Mohamed.
Interviews with high-profile black celebrities, like the singer-songwriters Akon and VV Brown, and others, appeal to global advertisers. Tommy Hilfiger, Juicy Couture, Graff, L'Oreal and Lacoste are all represented in the magazine's pages — and their prestige has helped pull in ads from fashion brands based in Nigeria, Ghana and Tanzania.
But Arise's embrace of glamour and celebrity is tempered by a nod to the underground and an appreciation of irreverent reportage. A recent issue included a saucy exposé of African WAGs (the British acronym for wives and girlfriends of soccer players) that appeared alongside quirky items about Ugandan skateboarders, a multimedia prodigy from Ivory Coast and the leather-wearing biker subculture that grew up in Soweto after apartheid.
African publishing has progressed in recent decades, but some major obstacles to real success still exist, including isolation from key business partners and underdeveloped distribution networks.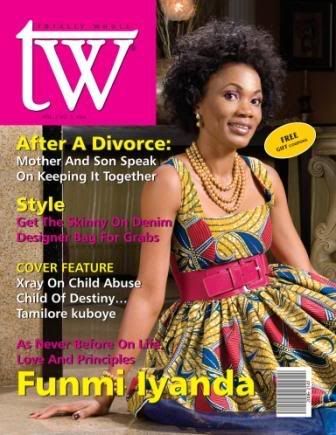 So several of the African titles have opened editorial headquarters in Europe or the United States to be closer to brand samples, top models, talent agencies, photo facilities and printing companies of a higher standard than most in Africa.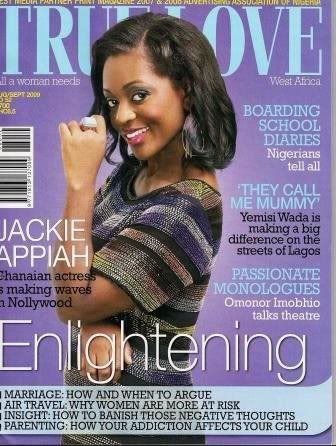 Arise, for example, operates out of London while Helm, an Ethiopian quarterly edited by Rahewa Yemane, is based in Washington. Although these locations help editors produce quality content, they also drive up cover prices as the finished magazines must be shipped to African newsstands. (The cover price for Arise in global distribution is £4.95, or $8; 1,255 naira in Nigeria.)
While a financier's deep pockets can be all that's needed to start a magazine, several factors — including market size, literacy and wealth — are needed to sustain it. Most of sub-Saharan Africa's statistics in these categories are poor, but they sometimes belie the real potential.
Literacy rates are still appallingly low in many sub-Saharan countries, but parts of the population with enough disposable income to afford magazines and some of the advertised products have much better literacy rates than the national averages. And in Nigeria and Kenya, which have become regional centers for publishing, literacy is better than 70 percent and 80 percent, respectively.
Africa's pockets of wealth also are often buried in gloomy macro statistics.
"In most sub-Saharan African countries, only 5 percent to 10 percent of the population is at the top of the income pyramid," said Sakina Balde, an analyst for Africa and the Middle East at the market research firm Euromonitor International. "While this might seem insignificant, in highly populated countries like Nigeria, for example, it represents a large number of individuals."
According to its 2008 data, there were 110,200 households in Nigeria with an annual disposable income of more than $75,000 — and last year the country's 150 million residents spent $750.4 million on newspapers, magazines, books and stationery.
"Nigeria and Angola are both oil producers and many people made a fortune in the oil industry or through various businesses," Ms. Balde said. "High- and middle-income earners in these countries have an insatiable desire for luxury products and this is not waning with the economic slowdown."
The continent's wealth, though disproportionately concentrated, already is being spent on luxury goods by affluent Africans who shop in cities like London, Paris, Johannesburg and Dubai. Several luxury retailers and stores in London, for example, already count Nigerians among their top five spenders, trailing only Chinese, Russians, Americans and Arab tourists from the Gulf. And in Lagos, new boutiques like Temple Muse and Leila Fowler are catering to the elite locally by stocking both international and African designer labels.
"Some established designers like Deola Sagoe and the like have even been able to open flagship stores for their clients," said Wadami Amolegbe, chief editor of Haute, an independently published Nigerian fashion quarterly, and its online sister site Fashionafrica.com, which serves as a pan-African designer directory.
Though Ms. Amolegbe says Haute began as just a "pet project" after she returned to Lagos from New York three years ago, she said its combination of in-depth designer interviews and catwalk reports has been embraced by a loyal readership in Nigeria who are clued into international style, supportive of African labels, and understand that "fashion is more than just following trends." She declined to disclose the magazine's circulation and there is no central circulation audit service in Africa.
But the emergence of niche publications like Haute and Helm doesn't presume that a fashion magazine sector in Africa will be big business just yet.
Apart from South Africa, where editions of Elle, Marie Claire, Glamour and Cosmopolitan have been around for the better part of a decade, major international publishers continue to shy away from Africa.
A Kenyan Cosmopolitan was tested in 2005, said Julia Raphaely, managing director of Associated Magazines, the Hearst partner in South Africa. But the company decided to discontinue it, she said, "to focus our energy and efforts on our brands in this market."
Still, "certain African countries are starting to become interesting for international publishers," according to Christine Scott, general manager of the London-based International Federation of the Periodical Press.
While Asia and Eastern Europe continue to be the most popular destination for the expansion of fashion magazine brands, several industry executives agreed that the current global downturn and the changing media landscape worldwide may make a wide open market like sub-Saharan Africa rather attractive after all.
source NYTIMES