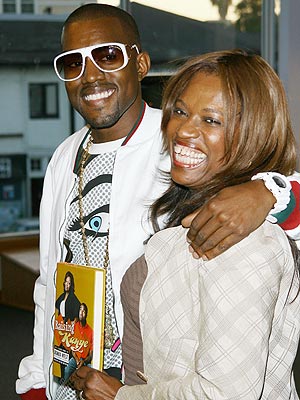 According to Fox news " Donda West, mother of Kanye West and former chairwoman of Chicago State University's English department, has died, a spokesman for the rapper said. She was 58.
Donda West died Saturday night in Los Angeles, said the spokesman, who asked for anonymity because not all family members had been notified.
"The family respectfully asks for privacy during this time of grief," the spokesman said.
A cause of death has not been released."
Rumors are being spread about the cause of her death however this is not the time for that. We pray Kanye has the strength to go through this, it is never easy to loose someone you love so dearly.