Its
Friday
! Here she is everyone Carol
Ekanem
. This is probably one
other
best interviews. The article also happens to be a favorite of mine written in True love mag. I like Carol, although I have to say she needs to be more convincing when acting in movies. All is all, she is definitely a rising star. Enjoy the article below: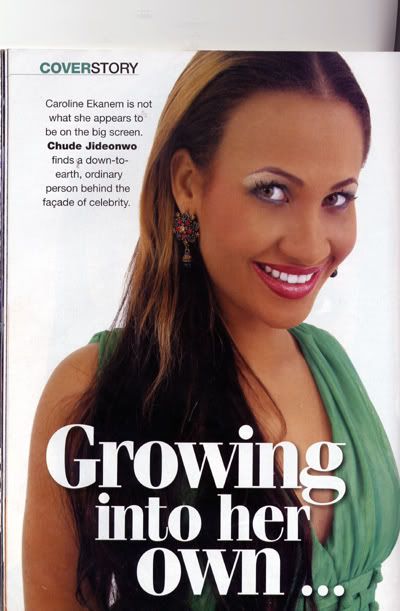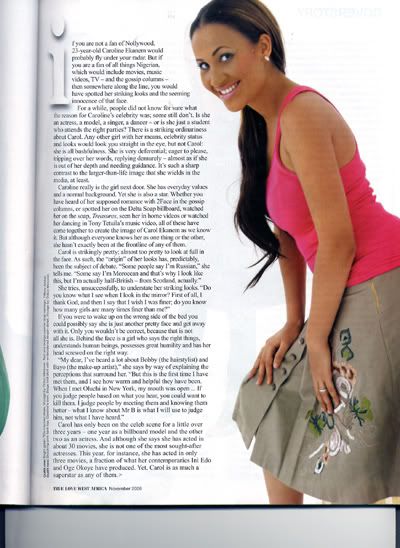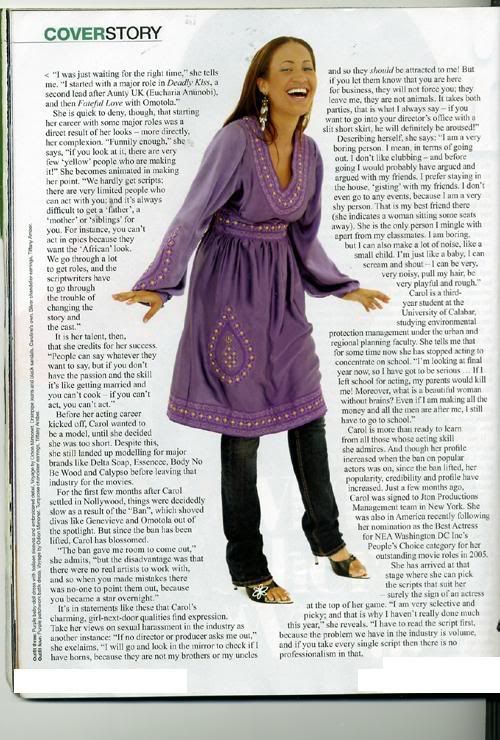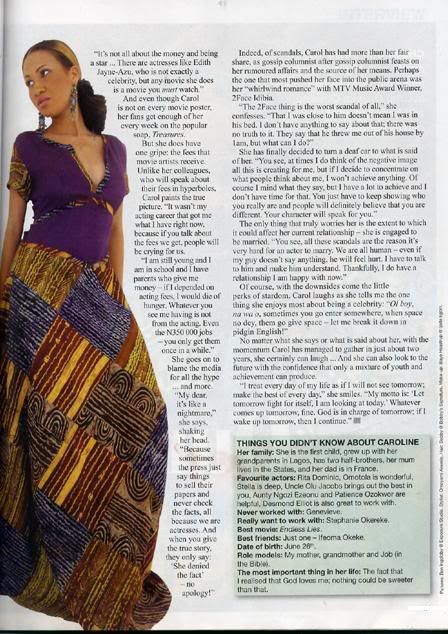 Now onto the music! I am loving this video by Danny Young! called Grab your copy!
And Now got a special for you check out this video from the Nigeria Fashion Show in Paris featuring
Esosa
! a hot new designer! Ngozi, Gloria and my favorite Patrick! from
BLOKESNDIVAS
haute
! It is in french but then again isn't that the official language of Fashion?
I am loving it all so what are you up to this weekend? I will be taking it easy, oh and watch out
Damilola
Philips column is coming back!